Archive for '2018 Journal' Category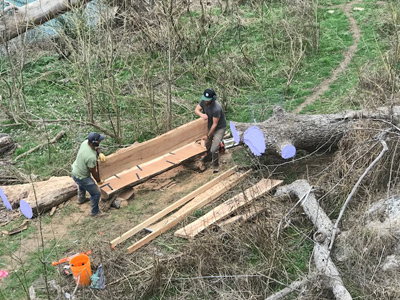 Salvaging Pecan slabs of wood from flood.
Posted in Habitat, 2018 Journal
Last day of Deer hunting, shot 1 Doe.
A total of 34 deer harvested this hunting season.
Posted in Census, 2018 Journal
Hunters shot 2 spike Deer and 2 Does. Spikes are 2 year olds. Does are 3-4 years old. A total of 33 taken thus far.
Posted in Census, 2018 Journal