Saw Wild Turkeys
Hundreds of Snout Butterflies, in open fields and in the woods.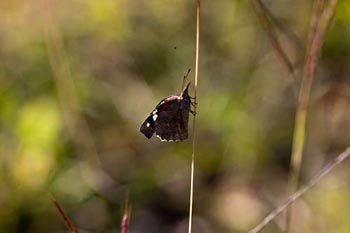 Refreshed Hummingbird feeders, 7 total
Large groups of bees returned after a long absence getting small bits of sugar from the hummingbird feeders.
Caretakers note: Odd bee behavior observed. Bees were seen fighting with each other, individuals stinging other bees, there were several dead bees on the ground.
Treated Fire Ants with growth regulator (predator control)
Repaired float valve on water trough in water trough bath tub, (maintain supplemental water sources)
Removed many young Ashe junipers and removed Junipers from under Red Oaks near Bobcat Draw (approximately 1 acre)
Posted in 2009 Journal, Census, Habitat, Predator, Food, Water