June 05 2016
Saw female Turkey with 5 young poults
Saw Deer with young fawn
Planted 4 inch pot of Switchgrass for erosion control at stone steps in river.
Continued to remove Ragweed and Cockle burs at river bottom.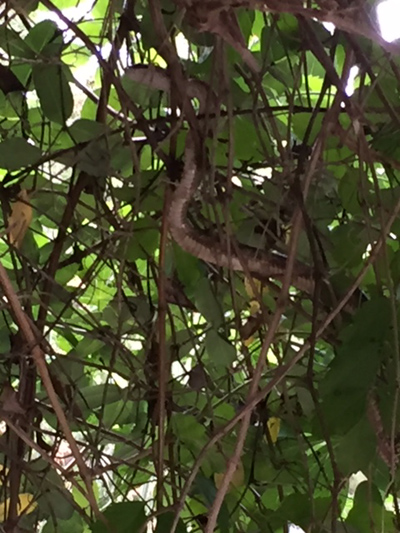 Rat Snake climbing vine
This entry was posted on Sunday June 05 2016 at 12:00 am and is filed under Census, Habitat, 2016 Journal You can follow any responses to this entry through the RSS 2.0 feed.