December 21 2016
A project to reforest lost trees due to flood damage with Hays County and TreeFolks.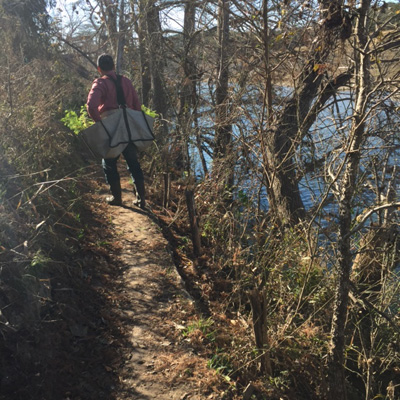 Professional tree planters plant 1000 trees along approximately 2500 feet of the Blanco River. He is carrying bare root baby Bald Cypress trees in the bags.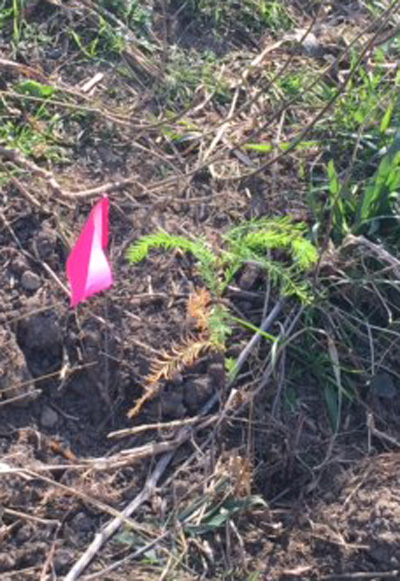 A pink survey flag marks a newly planted Cypress tree, to help monitor over time.
This entry was posted on Wednesday December 21 2016 at 12:00 am and is filed under Habitat, 2016 Journal You can follow any responses to this entry through the RSS 2.0 feed.