September 22 2017
Hunting neighbor reported seeing 60 Does and 30 Bucks, some with large horns in the pasture. Caretakers are setting up for hunting season to reduce the number of White-tail Deer.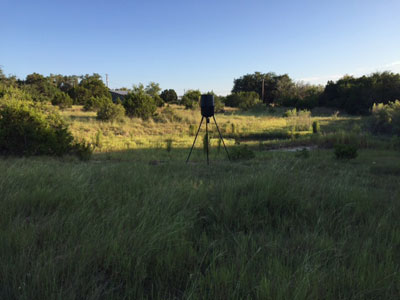 A new hunting system with feeders, at Hay barn. There are a total of 5 hunting areas on the land.
This entry was posted on Friday September 22 2017 at 12:00 am and is filed under Census, 2017 Journal You can follow any responses to this entry through the RSS 2.0 feed.