November 04 2017
White-tailed Deer hunting season begins today through January 21. Hunters shot 2 bucks, each with 7 points. They were taken to remove the lesser quality deer from the gene pool.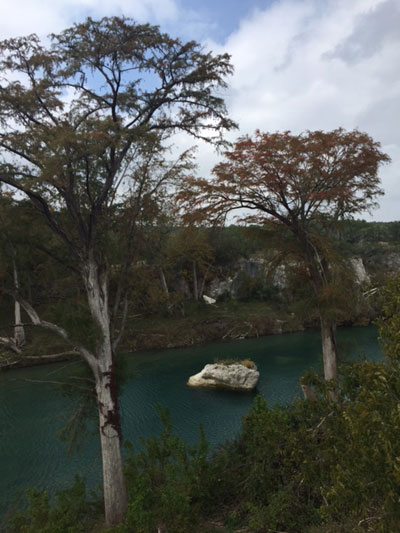 The few Bald Cypress trees that survived the 2015 flood are showing fall colors in the leaves.
Classic Bald Cypress knees in rocky river bottom.
This entry was posted on Saturday November 04 2017 at 12:00 am and is filed under Census, 2017 Journal You can follow any responses to this entry through the RSS 2.0 feed.