May 22 2018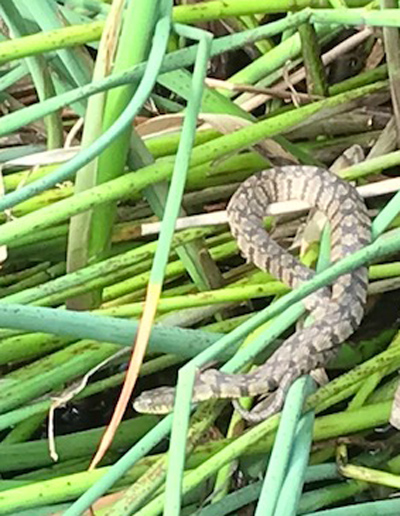 Rat snake seen in pond among reeds, probably hunting frogs.
Made adjustments to dirt speed bumps to divert rain water into fields along the side of the road. Arranged cedar branches on contour to slow erosion.
This entry was posted on Tuesday May 22 2018 at 12:00 am and is filed under Census, Erosion, 2018 Journal You can follow any responses to this entry through the RSS 2.0 feed.