December 27 2012
Heard Coyotes at night
Saw a large flock of Black Vultures
Saw a Rufous Hummingbird at feeders
Refreshed three hummingbird feeders
Caretakers note: It is very unusual to see Hummingbirds in the wintertime. On occasion, a lone Hummingbird will miss the migration with its fellow birds and is a late straggler. This is why we leave up a few feeders even in the winter when most Hummingbirds have migrated south for the winter.
Saw thirty plus Wild Turkeys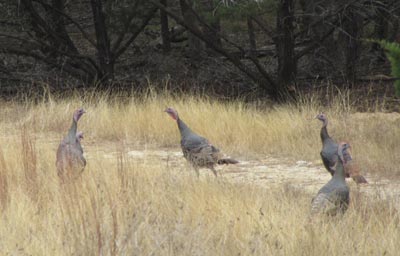 This entry was posted on Thursday December 27 2012 at 12:00 am and is filed under Census, 2012 Journal, Food You can follow any responses to this entry through the RSS 2.0 feed.