December 20 2013
Saw Lesser Goldfinch
Saw Wren
Saw Phoebe
Saw a large flock of White Wing Doves
Saw a flock of 40 Wild Turkeys
Saw adult and juvenile Rufous Hummingbirds at Hummingbird feeders
Caretakers Note: It appears that the Rufous Hummingbirds are either over wintering here or are still migrating through. This is a good reason to keep 3 Hummingbird feeders refreshed every 5 days in the winter.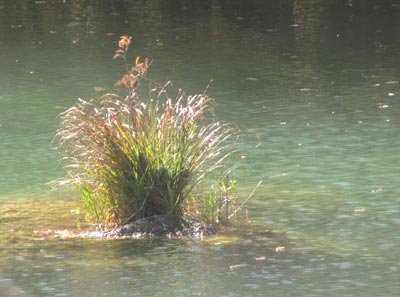 Interesting grass growing on top of a rock in the river, sorrounded by flying insects.
This entry was posted on Friday December 20 2013 at 12:00 am and is filed under Census, Habitat, Food, 2013 Journal You can follow any responses to this entry through the RSS 2.0 feed.